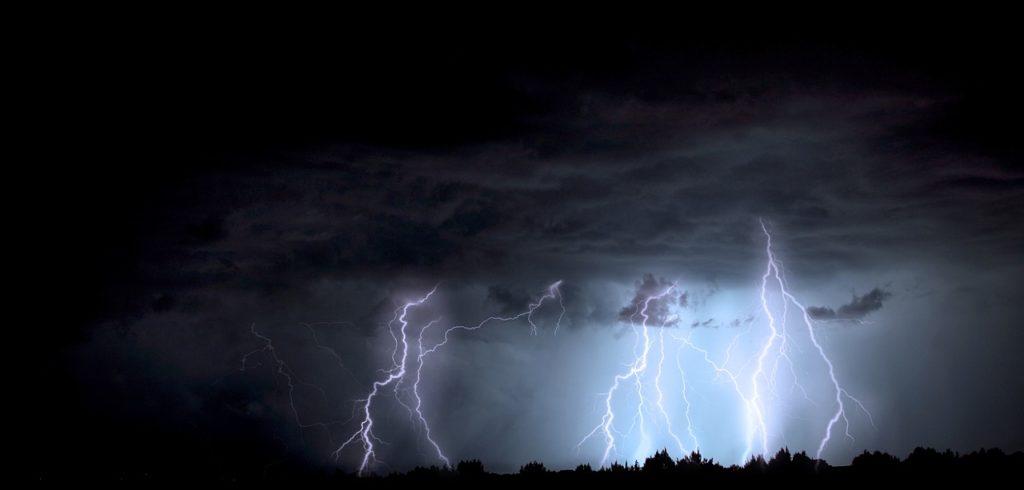 With all the commotion in the south eastern states, you're probably getting increasingly concerned about hurricanes and the effects they may have on your home.  One of the biggest worries when it comes to this time of year is how your trees are going to hold up against the weather. It's no secret that tropical storms and hurricanes can wreak havoc–all you need to do is glance at a few pictures from the Bahamas and Florida to know.  It's not pretty, and you don't want that happening to your trees. Luckily, there are a few precautions you can take when prepping your trees to ensure your trees will be safe for the season. Read on!

Make sure your trees are pruned.
It's imperative that your trees are nicely groomed before the storms hit.  Unstable limbs can be the first to become debris. It's also possible that, with enough out-of-control branches, the tree might uproot entirely.  By getting your trees pruned, you're allowing for more resistance against the wind. You're removing dead limbs that can cause potential danger to your home and yourself.  Most importantly, you're keeping your family safe.

Keep your trees well-fed.
While this is more of a long term precaution, it's important that your trees are healthy and sustained throughout the year.  Make sure you're using the proper fertilizers, watering regularly, and mulching when necessary. This kind of care will strengthen the roots, making the branches healthier.  It's much less likely to uproot during a storm when this is the case.

Determine your most vulnerable trees.
Very young trees and very old trees are both the most defenseless when it comes to storms. Young trees less than five years old don't have extensive root systems, so they have very little holding them to the ground. Likewise, older trees have decaying and fragile root systems, meaning storms will be strong enough to uproot them. When preparing your property for a storm, ensure that you've cleared away anything underneath young and old trees. It's also very important for you to have these pruned.

Are your trees safe?
If you're unsure whether or not you need to take necessary action to protect your property from unruly trees, contact Nelson Tree Specialists today. We can assess the safety of your home or business, and evaluate whether or not you have any trees that will cause problems during a major storm. This hurricane season, prepare yourself with the help of tree professionals like Nelson Tree Specialists.