At Nelson Tree Specialist Inc., we pride ourselves on providing exceptional tree services that go above and beyond expectations. One aspect that sets us apart is our utilization of a big crane for moving logs and large branches. This advanced technique offers numerous advantages that ensure a seamless and efficient tree care experience for our clients.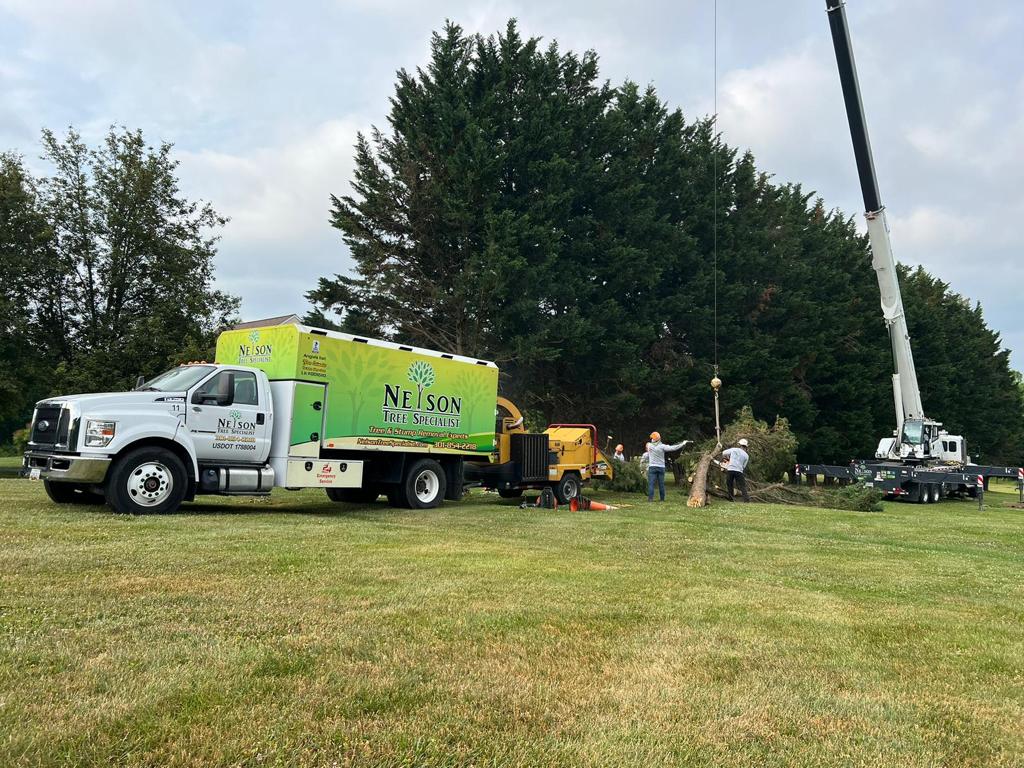 Advantages of Using a Crane for Log and Branch Removal:
Enhanced Efficiency: By employing a big crane, we significantly expedite the process of log and branch removal. The crane's lifting capacity allows us to handle heavy loads with ease, saving time and effort.
Safety and Precision: Our highly skilled operators utilize the crane's capabilities to safely and precisely maneuver logs and large branches. This minimizes the risk of damage to the property and surrounding vegetation, ensuring a safe and controlled removal process.
Accessibility: The crane's reach enables us to access and remove logs and branches from challenging locations, such as confined spaces or areas with restricted access. This ensures that even the most difficult tree removal tasks are executed smoothly.
Cost-effectiveness: The efficient operation of a big crane translates into cost savings for our clients. By reducing the manual labor required for log and branch removal, we minimize the time needed to complete the job, resulting in competitive pricing without compromising quality.
As a fully licensed and insured tree care company, Nelson Tree Specialist Inc. prioritizes the safety and satisfaction of our clients. Our dedicated team of professionals possesses extensive experience and expertise in operating the crane, guaranteeing top-notch service and exceptional results.
When you choose our tree service, you can have peace of mind knowing that your project will be handled by the best in the industry. We are committed to delivering outstanding customer service, maintaining the highest safety standards, and exceeding your expectations every step of the way.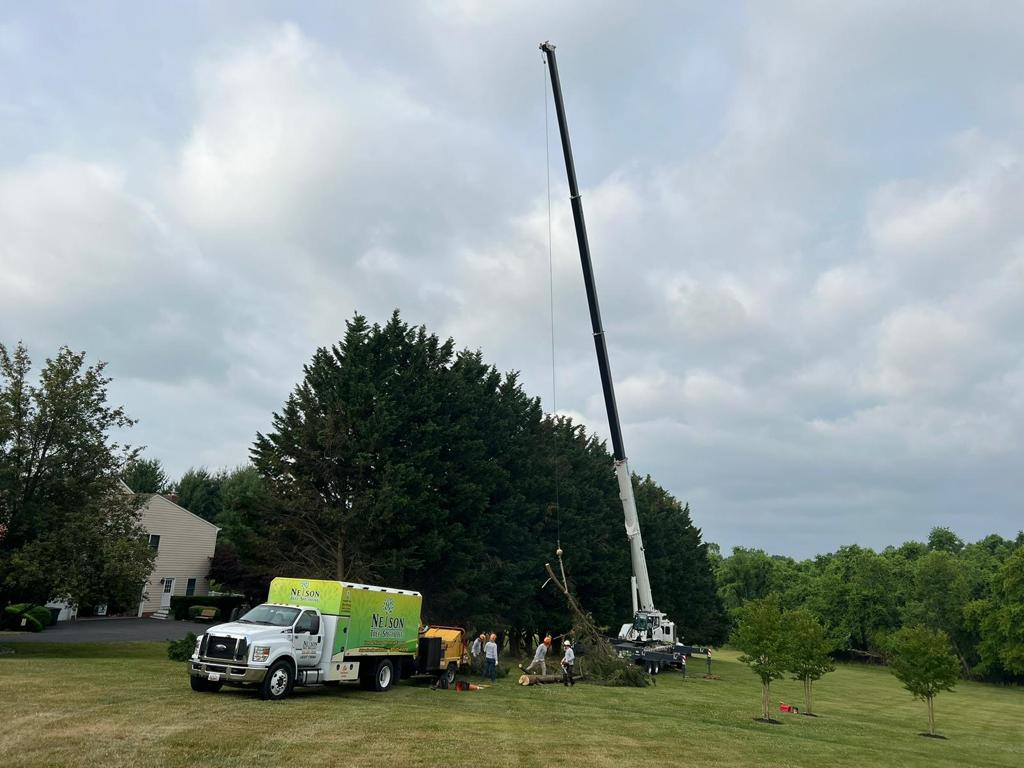 To benefit from our efficient tree services utilizing a big crane, contact Nelson Tree Specialist Inc. today. Experience the difference of working with a reliable and reputable tree care company that prioritizes efficiency, safety, and customer satisfaction.