Trees are vital to the Earth's environment and have plenty of benefits for other living organisms, but there are also situations where a tree can be a danger to people and property so here are some emergency tree removal tips you shouldn't ignore. Planting new trees is essential, but so too is removing trees that pose a threat in some way. As a homeowner with trees on your property, it's vital to put the safety of your family and your home first. Take a look at some of the common situations that may require emergency service from your local tree removal company.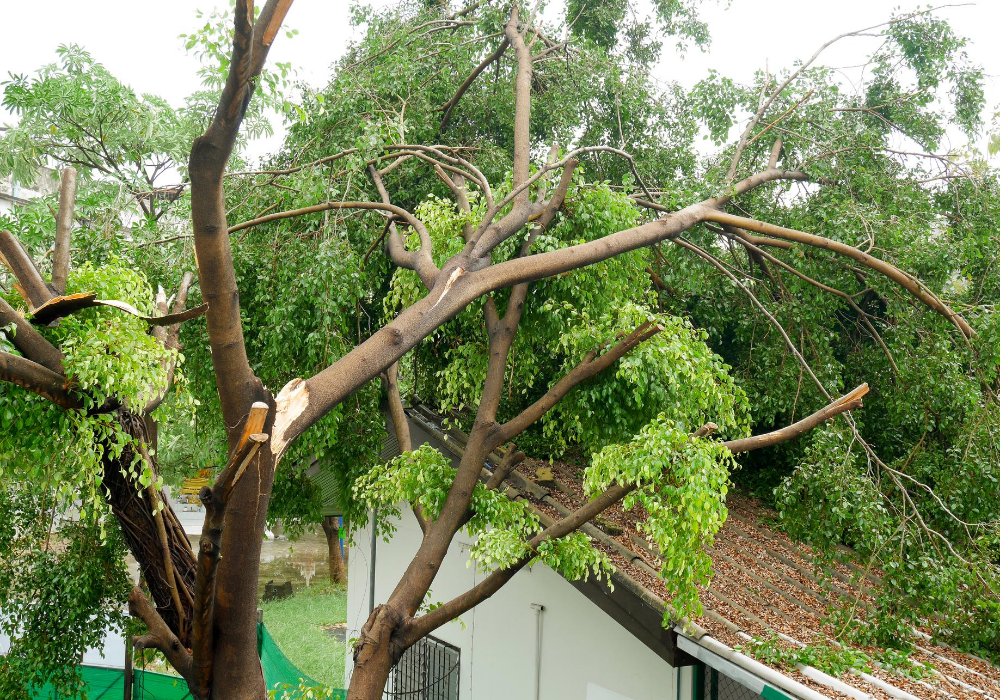 Diseased Trees
A tree on your property may become diseased due to pollution, insect or wildlife infestation, or close proximity to other diseased plants. When a tree is diseased, it may begin to weaken and decompose, which makes the tree more prone to branch breakage and uprooting. Diseased trees have visible symptoms including:
Deep cracks in bark
Hollowing
Leaf discoloration and decay
Dead branches
Drooping or leaning
Branch and leaf decay
Drooping leaves and branches
One of our most important emergency tree removal tips pertains to keeping a diseased tree from falling or otherwise causing personal or property damage, it's vital to reach out to a Maryland tree specialist as soon as possible to have the tree safely removed.
Trees in Danger of Falling
A weak or leaning tree on your property may not have done any damage just yet, but sometimes all it takes is a strong wind or rainstorm for it to fall. If a tree is leaning close to your home, emergency tree removal can save your house from any damage it would cause once it inevitably fell. Leaning and fallen trees can not only be a threat to the safety of your property, but also to your family and neighbors as well. If you're concerned about the health of one of your trees and believe it may soon fall, call on a professional arborist to inspect and possibly remove the tree.
Selling Your Home
If you're looking to sell your home quickly and you have unsightly or leaning trees on your property, you'll want those taken care of as soon as possible. A well-kept landscape can increase your home's value, while an unattractive one can make finding a buyer more difficult. Whether dead branches need trimmed or the tree as a whole needs to be removed, it's best to have the tree service performed promptly, ideally before your home is listed.
Likewise, if a tree happens to fall on your property while your home is up for sale, getting emergency tree removal can help you keep the property safe and avoid deterring potential buyers.
Get Emergency Tree Removal in Maryland
When it comes to keeping your home and family safe, ensuring your trees aren't posing a threat is vital. If you're experiencing any of the situations above, reach out to the professionals at Nelson Tree Specialist. We are certified arborists and tree removal experts that have many years of experience in caring for and removing trees from residential properties in Maryland. Don't risk injury or other costly consequences and contact us to get emergency tree removal today.