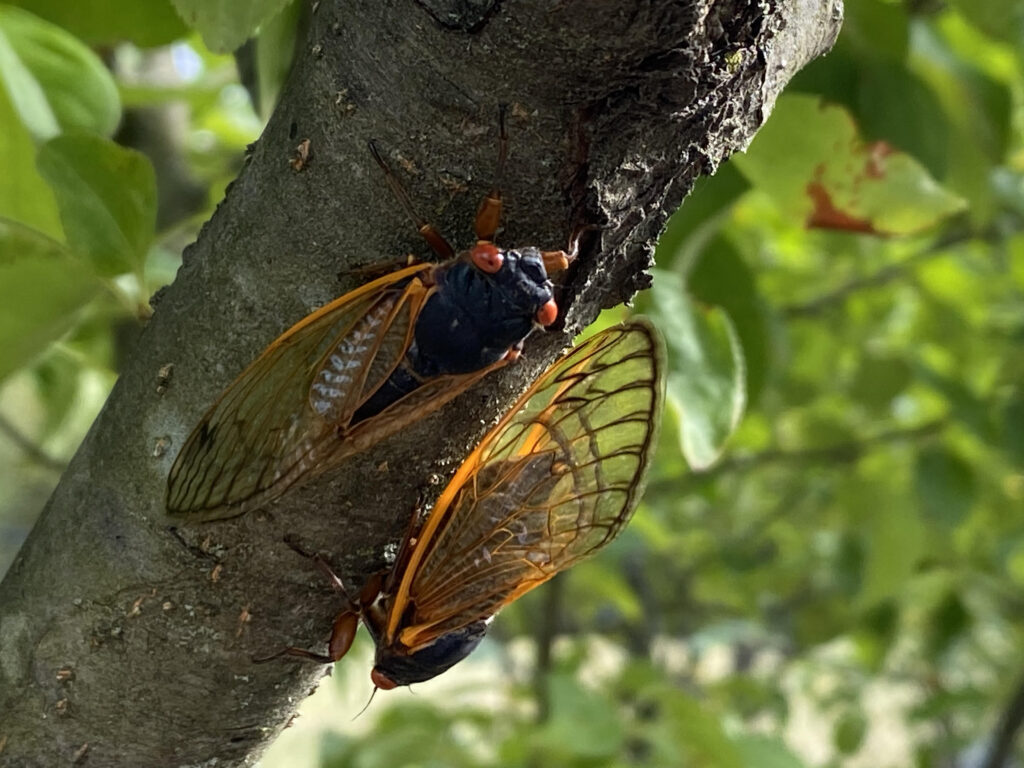 The cicadas are almost gone here in Central Maryland. And many will be relieved, but for a few who are adventurous at heart, they have only a few more days to try out these cicadas recipes.
Yes, you heard correctly. You can actually eat cicadas. Some might ask why? Well, apparently, it's a good source of protein, and they taste good if cooked right.
So if you are curious about this culinary treat, click on the video below. We also included several links to different cicada recipes for you to try.  And please let us know how they taste.
If you need assistance caring for your trees in central Maryland, DC, and the Northern Virginia area, call Nelson Tree Specialists. We have provided professional tree maintenance and removal for many years. Contact us today to learn more about our services. 
Cicadas Recipes:
Want to try cicadas? Give the Brood X insects this spicy popcorn treatment… via The Washington Post
Recipe: Cicada cookies… via CBS
Got a taste for cicadas? This is what it's like to eat them and how to cook them… via IndyStar