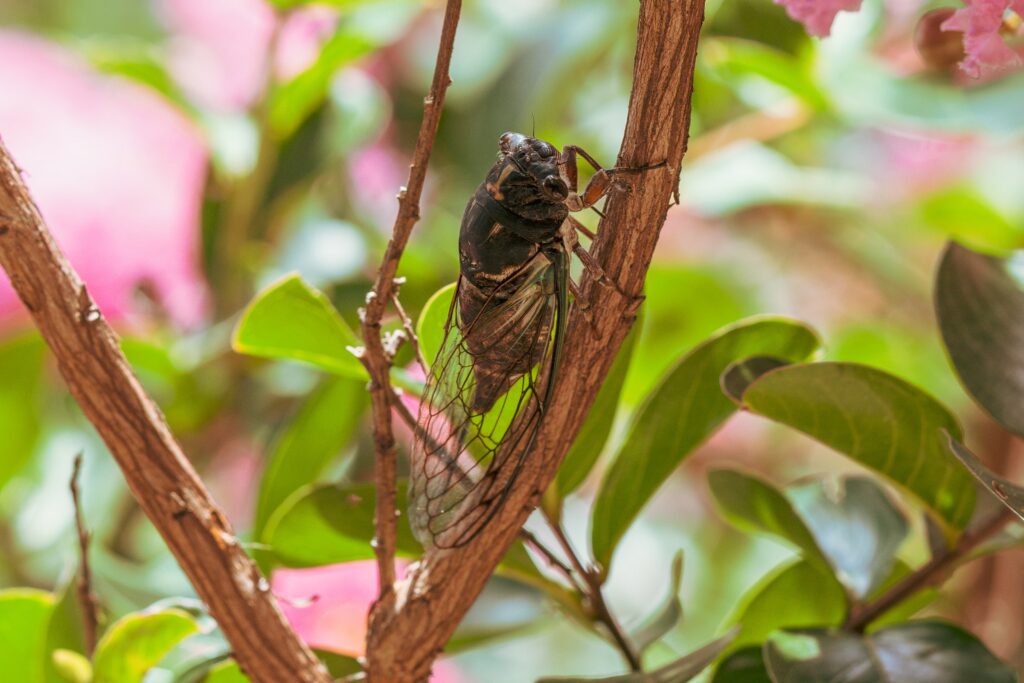 The cicadas are here, and homeowners in the central Maryland might be worried about keeping their trees safe. 
In a recent article in the Washingtonian, "3 Reasons You Shouldn't Freak Out About Cicadas", Dr. Paula Shrewsbury, a professor in the University of Maryland's entomology department, stressed that cicadas do more good than harm. 
Cicadas actually help the environment. Once their life cycle ends, cicadas fall to the ground from the tree they were feed on, decompose and provide nutrients to the tree, according to Prof. Shrewsbury.
What Cicadas Do to Young Trees
Cicadas do not inhabit trees to feed on foliage. Instead, they prefer to settle on tree branches where they slit the wood and lay their eggs. These slits injure your young tree and weaken the branches, causing them to wither, break off, or die over time. Older trees have a better chance of heal with time.
Once the eggs hatch, the newborn cicadas make their way to the tree's root, where they will feed for years: 13-17 years for periodical cicadas.
Common Tree Species Cicadas Inhabit
Adult cicadas prefer nesting and laying their eggs in branches that are 1/4-1/2? in diameter, so trees with thicker branches are not often inhabited by these pests. Tree species in Maryland that provide preferably-sized branches for cicadas to lay eggs in include:
Maple trees
Oak trees
Cherry Trees
Hawthorn Trees
Redbud Trees
Pear Trees
Cicadas prefer young trees with developing branches in the early stages of growth to nest and lay their eggs.
How to Keep Cicadas Out of Your Trees
Mature trees may be successful in healing from minor cicada damage, so it's the younger trees you need to look out for most. Tree pruning is an effective way to reduce the risk of lasting damage. A professional tree care company or arborist can remove affected branches within 6-10 weeks of cicadas laying eggs and remove the critters before they hatch and make their way to your tree's roots for feeding.
Expert Tree Care That Keeps Damaging Pests Away
Nelson Tree Specialist is here for you when you need tree pruning, tree removal, and various arborist services in Central Maryland. We know that your trees are a beautiful part of your landscape and are dedicated to helping you keep them healthy and thriving. Contact us to learn more about our tree care services or to schedule an appointment today.