If you have stumps in your yard, you may be wondering how to get rid of them. Should you dig them up and remove them? Can you just leave them there? What's a homeowner to do? Stump grinding is the best way to get rid of unsightly tree stumps in your yard, but here's the thing. You should always call in the professionals to take care of them. Here's why.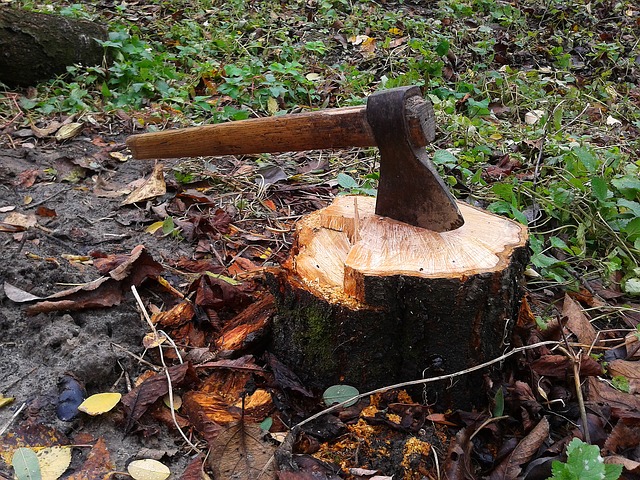 Stump Removal is Dangerous
Taking a saw to a tree stump might seem simple, and it is, but it's also very dangerous. There's a lot that can go wrong when you're dealing with heavy machinery, not to mention the debris that will inevitably fly off of the stump while you're working on it.
Some people think they can just hitch the stump to a truck and pull it out, but this is a very bad idea. Tree roots usually go deep into the ground and trying to pull them out with a truck, even a powerful one, can leave you with thousands of dollars in vehicle repairs. Save your truck, call on us.
Knowing is Half the Battle
When we said that stump removal was simple, we weren't being entirely honest. It's actually a nuanced practice, believe it or not. You need to know where to go to remove the depth of the stump and how to handle the clean up when the job is done. Otherwise, you may end up with a giant hole in your yard, and no one wants that.
Besides, if you don't get rid of the root system completely, the tree will keep coming back. Trees are resilient like that.
If you have unsightly stumps in your yard, then call on Nelson Tree Specialist. We can handle the stump grinding problem swiftly and make sure your yard looks its best when we leave. Contact us today for more information.