The state of Maryland is very encouraging of homeowners planting species of trees that are native to the area because these trees help supply the local and protected wildlife with food, materials for nesting, and shelter from predators. Let's take a look at some of Maryland's native trees!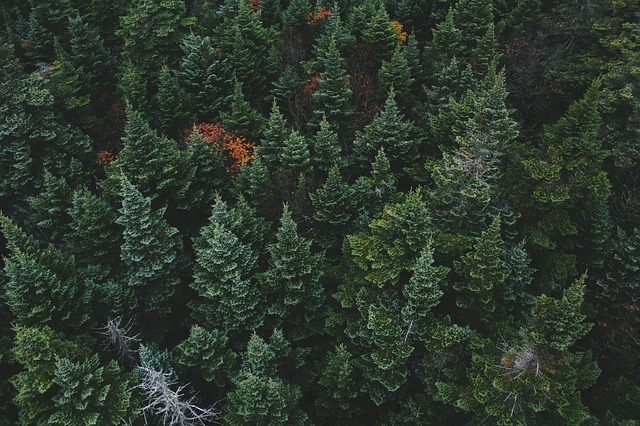 EVERGREENS
American Holly – These native trees grow anywhere from fifteen to fifty feet tall and can be identified by their red berries that are present throughout the winter months. The berries are food to almost 20 different species of birds, as well as squirrels, deer, and other small animals.
Eastern Red Cedar – With scale-like leaves and blue-green berries, these trees are found in areas of Maryland with dry to moist soils. The berries are eaten by birds and small mammals like foxes, rabbits, raccoons, and skunks during the winter.
Sweetbay Magnolia – Sweetbay seeds are food for songbirds and squirrels, as well as other small mammals. This tree's leaves are used by robins and mockingbirds for nest construction.
DECIDUOUS
Black Cherry – Growing as high as fifty to sixty feet tall, Black Cherry trees produce small, bitter fruit that is used most often for preserves and wine-making throughout the state. These trees provide a significant amount of shade and are great for naturalizing your landscape.
Hickory – Songbirds, woodpeckers, chipmunks and squirrels are among the wildlife most often found living near hickory trees. The small mammals are known to eat hickory nuts produced by the trees and birds enjoy shade from the sun when the leaves of the tree are full in summer.
Maple – Maple trees have winged seeds that are frequently eaten by cardinals and quail. Goldfinches are known to use the leaves and branches of this native Maryland tree for nest construction. The sugar maple, which is mostly found in western and central areas of the state, provides sweet sap for maple syrup.
When you need assistance caring for your Maryland's native trees, call Nelson Tree Specialists. We have provided the state with professional tree maintenance and removal for many years, and offer our services to those in DC and Virginia as well. Contact us today to learn more about our services.