Choosing a tree company might seem pretty straightforward, but there are some things you need to consider before deciding on one. Like everything else, tree care companies have different strengths and offer different qualities of work. To decide on the best tree care company for you, be sure you can answer "yes" to all of the following questions.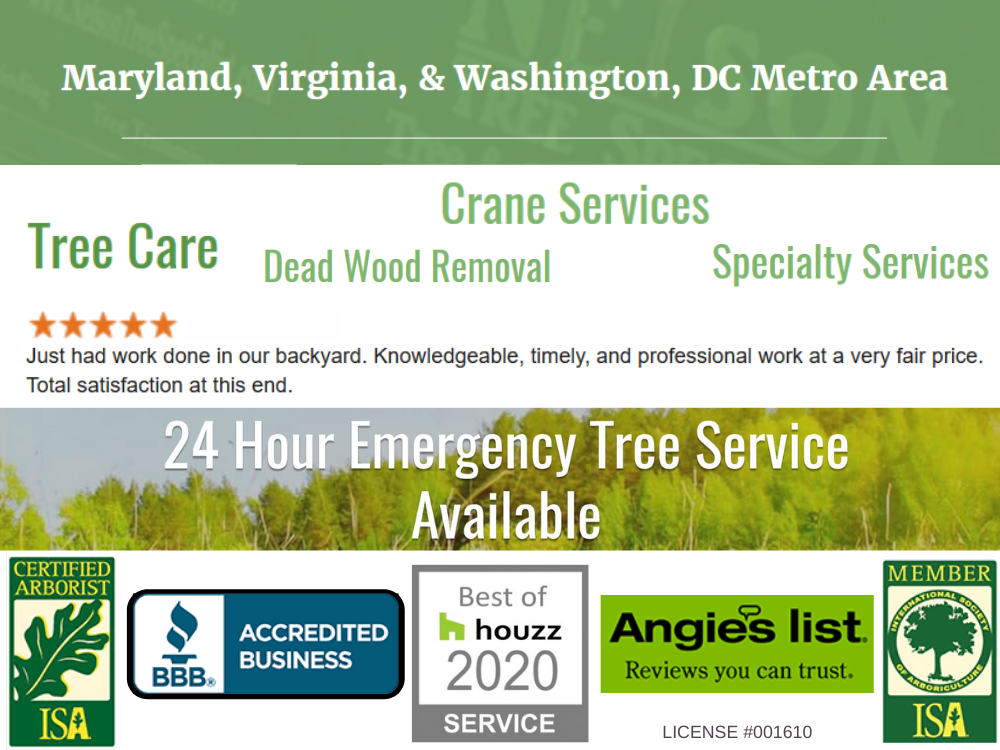 1. Do They Service Your Area?
What good is a reputable tree care company if they don't service your area? Be sure to check all of the candidates' websites to see what areas they service. If you don't see your area on their website, don't be afraid to call and confirm whether or not you're included in their service area.
2. Do They Have Good Customer Reviews?
The internet makes it easy to find reviews for all types of businesses, and tree care companies are no exception. Check online for reviews on websites like Google, Angie's List, and Houzz, or ask your friends or family members who have used a company's services about their personal experience with them.
3. Do They Perform the Services You Need?
While all tree companies provide a form of tree care, some may be limited in the specific services they can provide. Some perform only residential services, some commercial, and others may be able to offer both. One company may specialize in tree services that require cranes or heavy machinery, while another may be focused primarily on standard tree removal. Be sure to find a company that performs the services that you need, including:
4. Are They Licensed and Insured?
Any tree care company you hire should be licensed to provide their services in your state or region, and have at least the minimum required amount of liability coverage required by law. Confirming these two things can give you peace of mind that the company you choose is legally able to provide you with the services you need and will have a plan in place if any damage or injury occurs while performing services.
5. Do they Offer Emergency Tree Services?
You may not anticipate needing emergency tree services, but it's good to find a Maryland tree care company that is able to provide you with urgent, 24/7 service if any of the following situations unexpectedly occur:
Tree damage due to a storm or high winds
Tree leaning too close to your home or other personal property
Tree roots surfacing and causing a tripping hazard
A Tree Specialist that Checks Every Box
Nelson Tree Specialist is your best resource for tree maintenance, removal, and other professional arborist services. We are licensed and insured to perform tree care, including 24/7 emergency tree services, in Maryland, Virginia, and the Washington D.C. metro area. As a BBB accredited business, we continue to maintain a high customer satisfaction rate and have been recognized by Best of houzz for Service in 2020.
Contact us to learn more or to schedule tree services today!