Leaves are falling and winter will be here before we know it. Fall is a time where your yard needs to stay maintained, especially if you have trees and other plantlife present. Here are some yard maintenance and landscaping tips and to follow this season in order to keep your home's exterior looking great: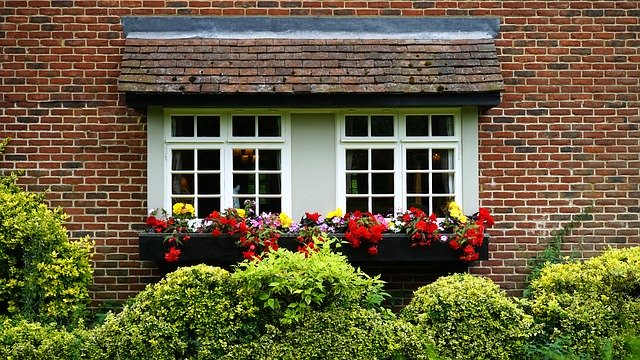 5 Landscaping Tips
Rake fallen leaves regularly. The fallen leaves might look pretty, but leaving them on your lawn can be damaging to the grass when conditions get moist and the temperature drops.If you have children, make this task fun! Rake leaves into large piles and let the kids jump in them before disposing of them. This can make raking feel like less of a chore.
Don't forget about hardscaping. Your sidewalks, driveways, pavers, mulch, and rocks are also important to the look of your home's exterior, so don't let them go unmaintained this season. Keep them free of leaves, power wash your sidewalk and driveway to remove stains, and make sure the mulch in your yard is fresh and able to protect your trees and plants from harsh temperatures.
Fertilize. Colder temperatures lead to a slower growth rate for your lawn, trees, and other plants. But this doesn't mean you should neglect or take a break from proper lawn care and maintenance. Fertilizing your lawn, soil, and mulch will help give your greenery the nutrients they need to get through the winter weather and be ready to thrive next spring.
Trim dead branches. Winter will bring freezing temperatures, as well as snow and ice, which can cause weakened or dead tree branches to snap off into your yard. Avoid falling branches in winter by trimming the weak ones from your trees in the fall.
Remove weak trees. If there are trees in your yard that are old and weak, they may be in danger of falling. Windy weather in the fall, as well as ice and snow in the winter, can agitate trees that are already weak and can cause them to fall. Removing these trees that are in danger of falling can keep your landscape, your home, and your family safe. Reach out to a tree specialist in Maryland to have weak or old trees inspected so you can ensure the best course of action is taken.
Need Help With Your Trees This Fall?
Nelson Tree Specialists are here to assist you with any and all of your tree needs this season, and every season! We offer 24/7 service for tree emergencies, as well as general tree maintenance and care so that you can ensure your trees stay healthy through the fall and winter. Additionally, we provide tree removal services in Maryland, Virginia, and the D.C. Metro area. Contact us to schedule arborist services or tree removal today.