Though it may not seem like it with all the snow, Spring is coming! Hopefully by next month we will all be enjoying a blissfully warm afternoon outdoors, but before we get there, it's time to make sure your trees are ready for the season. Here are 3 reasons why you should get your trees trimmed before Spring.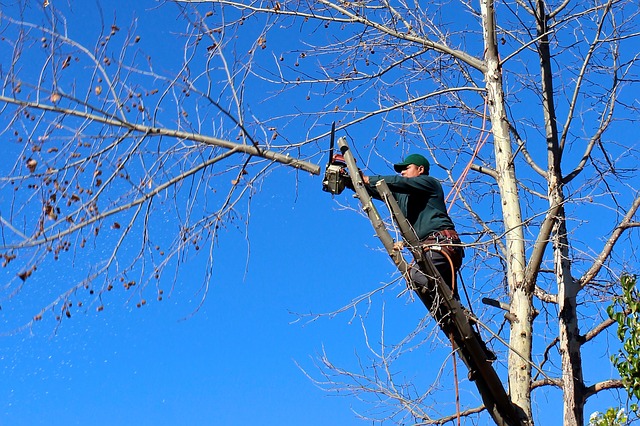 The Winter Was Rough
This past winter was particularly rough and that means that your trees' limbs might need some attention. Any low-hanging branches should be removed to prevent them from falling and damaging people or property. Snow is quite heavy when it accumulates, and this weight could have caused damage to your trees and their limbs. Not only that, but the Spring tends to bring heavy rains and thunderstorms, so it's essential to deal with those problem branches before the season gets started.
It's Time for New Growth
Springtime is a time for fresh starts and new growth for plants of all shapes and sizes. To help your trees grow to the best of their ability, a little pruning will go a long way. We'll make sure to trim off the dead branches or branches that look diseased so that fresh new growth can take their place. This will also help to halt the advance of any diseases that may have taken up residence in or on your tree during the winter. We'll also prune your trees in such a way that they're able to grow evenly, which will reduce stress on the overall structure.
Are You Ready to Get Trimming?
If your trees are in need of a trim, then you've come to the right place. Nelson Tree Specialist is here to assess and address any and every problem that your trees might be facing. We can handle all aspects of pruning, removal, diagnostics, and more. So, if you're serious about your trees, we're here to help them be the best that they can be. Contact us today to learn more and to set up an appointment for us to come out and meet your trees. We look forward to serving you.