---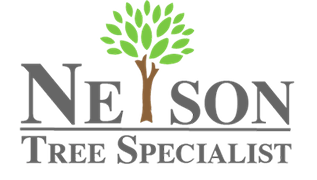 ---
Experienced, professional and affordable services to help you deal with trees, shrubs and stumps in and around your property
Nelson Tree Specialist is standing by, ready to provide you with outstanding services. Your satisfaction is our #1 concern! We offer a wide range of Tree Services with one goal in mind – making you a happy customer! We offer a custom approach to tree removal guaranteed to match your needs and budget. Regardless of the type of tree service you select, ranging from tree removal, trimming, stump grinding or removal, etc., the skilled and insured professionals at Nelson Tree Specialist will get the job done safely.
24/hour Emergency Service Available
Washington DC Area
Maryland, Virginia, & DC
Nelson was very responsive and informative when he visited us. He promised a lot during negotiations and his company completely delivered. He and his crew were very professional, experienced and hard working. Nelson owns all of his equipment and his employees are salaried. They always went the extra mile to make sure the job was done correctly and to make sure we were happy with the job. We would recommend Nelson to anybody for jobs big and small. He'll do the job right and provides great value and customer service.
Wow what a professional company, I have had a lot of tree work done in the past but none have been like this. The estimate was painless, he new his job and I did not have to do a lot of explaining. They were able to start the next day wow did not have to wait weeks for work to be done! The entire team took safety to the next level, everybody wore hard hats, and they were properly harnessed to the tree no corners cut here! The work was done so fast and the clean up was incredible, blowers rakes you name it they were cleaning it up! Nelson the owner is super easy to deal with and really listens to what you want done I will never use a different tree service again. All of their equipment was new and clean, he owns his own crane what a difference! I can't recommend them enough!
Contact Nelson Tree Specialist
DC Area

 13440 Clarksville Pike, Highland, MD 20777

 301-854-2218
Baltimore